Our Products
Our Products
Magnet America is happy to offer a variety of patriotic and awareness products. We carry unique, high quality magnets and decals to let you share your message. We also have lapel pins and polyelastomer rubber wristbands for many different causes. We are confident you will find something that will help you make your message known. Since creating the original yellow "Support Our Troops" ribbon magnet, all of Magnet America's products, and the materials used to make them, are proudly made in the USA.
High Quality Indoor and Outdoor Magnets
Our magnetic products are of the highest quality on the market. Each magnet is printed on high quality vinyl and are backed with magnetic material using UV protected inks that will not face, flake or chip. Our magnetic products have been tested and are found to be non-toxic.
Adhesive Decals
Our adhesive decals provide a more permanent way to show your support for a cause or concept on a variety of surfaces. While magnets need a metal surface on which to adhere, decals can be applied almost anywhere! Whether you're using them to personalize a notebook or locker, decorate a car, or giving them as party favors or keepsakes, decals provide a nearly limitless means to express yourself and deliver a message.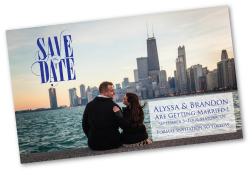 Custom Designs
Do you have an idea for a design or shape that you do not see on our site? We can provide custom products in many different shapes and sizes. Magnet America offers custom designs for indoor magnets, outdoor magnets, inside static clings, outside static clings, and adhesive decals.
Custom
designs are perfect for schools, churches, veterans organizations, etc. Be it a simple calendar or business card on a refrigerator door, or a company sign on your vehicle, magnets are an effective way to advertise or show support for your cause.

Click Here to Browse our Decal Products >>>>
Rubber Wristbands
Although our company began with our ribbon magnet products, we also offer high quality rubber wristbands for sharing your message. Our wristbands are made in the USA of 100% polyelastomer. This material ensures our wristbands are thicker and more durable than many of our competitors' wristbands which are made out of silicone. Our wristbands have various patriotic, awareness, and cause related messages.

Click Here to Browse our Wrist Band Products >>>>
Static Clings
Our static clings are made of the same high quality UV protected material as our magnets. These easily removable designs make great displays in a variety of places.